Wondering how I just lost $327.85? That's what happens when you don't do your homework. I really don't like GoDaddy but when it comes to buying expiring domains that have existing PageRank, GoDaddy is one of the main options. GoDaddy Auctions is a platform where you can bid on domain names that are expiring or have been put up for auction. I like it because it's easy to use, and it's a good way to find PageRank (PR) domain names for a good price. However, there is major drawback…
Over the last few days I bid on a few PR domains, for a total cost of $327.85. I later found out they were all PR0 domains. When I first checked them, they all showed a PR3 or PR4, and I didn't notice they were actually iframes/redirects. With GoDaddy Auctions, once the auction is over, you cannot go back… so I went ahead and paid the $327.85 fee. Check out the invoice I received: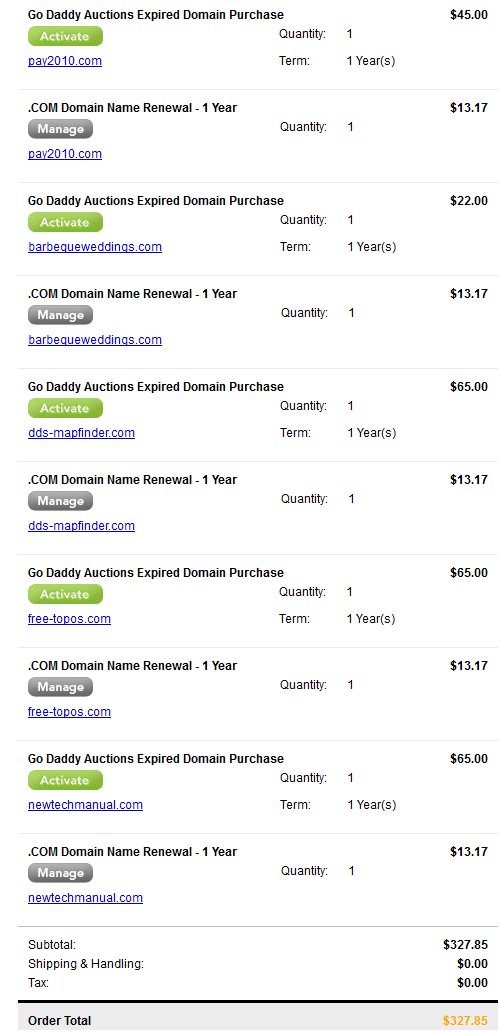 That's $327.85 thrown out of the window. I check the PR of the sites I visit with a Firefox Add-on called
PageRank Client
, which is great for everyday PR checking, but quite useless when bidding on GoDaddy Auctions, because it doesn't check if the domain is iframed, or redirects to another domain. That's why I started to use
RankChecker.com
Now if this sounds a little complicated to you, or just want to learn more about this, watch the video I just made. It's only a few minutes long and shows exactly how not to be tricked.
Fake High PR Domains on GoDaddy Auctions (Video)
As you can imagine I'm glad I found out about this, because I could be one of those people bidding over $600 on a (fake) PR6 domain. The domain I mentioned in the video permanently redirects to another domain, which means all the link juice is transferred to that other domain. If I check it on RankChecker.com, here is what I get: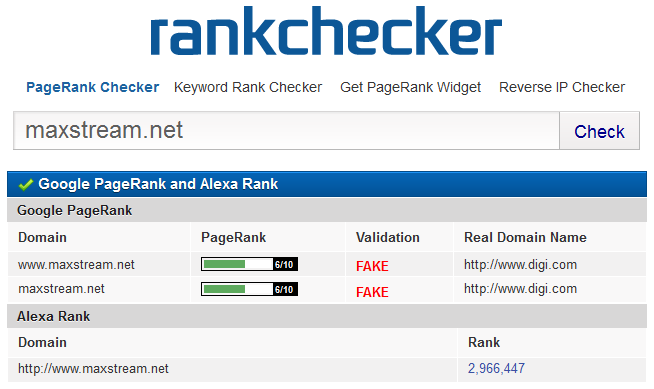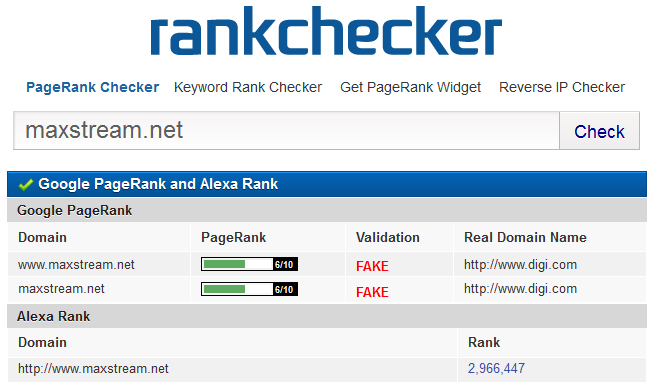 As you can see, the domain redirects to another domain, but on GoDaddy Auctions people bid on it thinking it's a PR6 domain (while it's actually a PR0 domain). Another way to check if a domain redirects to another one is to type
info:domain.com
in Google. If the results show another domain, it means the initial domain redirects to another domain. Anyhow… if like me you want to purchase PR domain names on GoDaddy Auctions, make sure you check the real PR of every domain you consider bidding one.