On Page SEO Factors
This video covers the 'on page seo' factors that you need to get right if you want to make it easier to rank on higher searched terms. This video lasts about 30 minutes and is mainly about on page seo with some conv's about other SEO factors covered too. The two main factors in SEO is:
* On Page SEO (Covered in this video)
* Off Page SEO (Backlinks etc.)
There are a few new tools out to make it super easy to sort out your 'on page seo' if you use wordpress. I wrote a review on the best software I have currently found, you can read all about it here.
Great News – For everyone wanting to solve their on page seo issues I have been able to make sure that you can afford Dan Tan's plugin… he told me he never discounts it, but I have my ways 😉 and so I was able to secure you $20 off his on page seo plugin: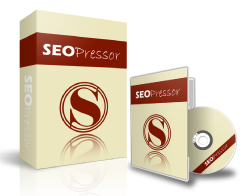 If you already use SEOpressor for your on page SEO, please leave your feedback below for other users.While this video might be basic for some, it is vital to still make sure you are getting as much of it right.
Thanks and enjoy the video 🙂