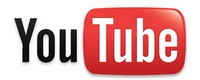 Have you ever wondered how YouTube video marketing can help you generate traffic to your site? Well, the answer is pretty simple. YouTube is a site that has one of the largest reaches in the Internet. It receives millions of visitors everyday and because it is owned by Google, video results for searches are generally featured at the the top of almost every Google search.
So, with all the traffic going through YouTube, why not try to get some of those people to your site? YouTube video marketing is actually a lot easier than you might think. First, you need to make a video. Pick one of the most popular articles or sections of content of your site, understand exactly what the content says, and repeat it, in your own words, in front of a camera. Limit the length to a maximum of five minutes.
Most modern computers have built-in cameras, but if you don't have one, don't hesitate to purchase one online or at a local store. Webcams are pretty cheap nowadays, and the fantastic Flip Video cameras are not only inexpensive and mobile phone-sized, but they come with a built-in USB connection that pops out the side and plugs straight into your computer.
Once you have the video recorded, head over to YouTube and sign up for a free account (if you don't already have one). In the meantime, join my YouTube channel for great internet marketing and money money online video content. There are a lot of videos set to be released.
The uploading process is very easy and streamlined. All you need to do is select the file from your hard drive when prompted and enter a title and description for the video. Feel free to use the same title and keywords you already used in the source article you used to create the video. Very importantly, at the beginning of the description, make sure to include a link back to your site.
That's it! The process requires little to no initial investment (depending on whether or not you already have a camera), and doesn't take that much time. You may then repeat the process to make more videos using other popular articles from your site to increase the odds of generating views and most importantly traffic to your online presence. Don't forget to share your videos on sites like Twitter, Facebook, Google Buzz, etc. If you don't know about the latter yet, learn how Google goes social with Google Buzz!