Imagine a WordPress plugin that sees exactly what
Googlebot
sees when looking at your posts… You could easily see what could be improved and adjust everything to its liking, so you have more chances of ranking high in Google. Well, that's exactly what P1 Content Magnet does. In short, it emulates Googlebot and tells you what it likes to see (based on what Google recommends to Webmasters)…
The best part is that P1 Content Magnet will give you suggestions on what to improve and should be done to get your posts to the top of Google rankings. This is by far the best feature because it's great to see what could be improved but not everyone knows how to do it. With this plugin, you will know exactly what keywords you should use to rank higher in Google. Check out these few screenshots to see how the plugin looks like…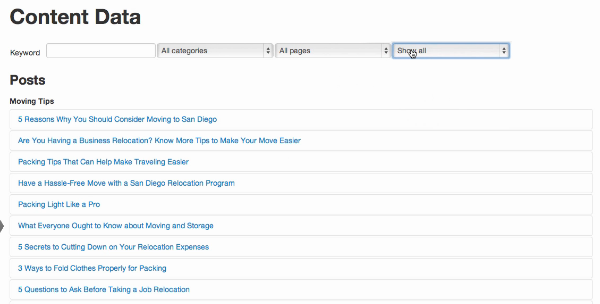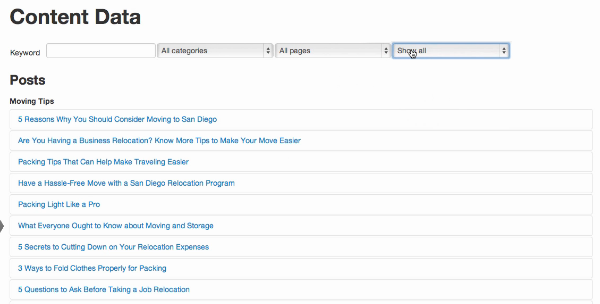 As you can see with the screenshot above, the plugin pulls data from your WordPress installation. If you click on a post in this list, the plugin will analyze it and show you useful information like the meta description, primary keyword, secondary keywords, authorship data, publisher data, number of internal and external links, word count, if there are images and videos or not… This will help you see if something is wrong or missing.
For example, maybe the primary keyword is not the keyword you actually want to rank for in Google. You might have over-used a keyword that Googlebot sees as your primary keyword… If the post doesn't have any image, you might want to add one to have better chances of ranking high in Google. Google likes content with images (and videos). Maybe the number of words is too low for the post to be at the top of Google rankings…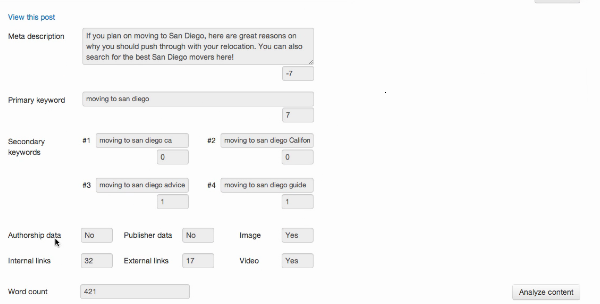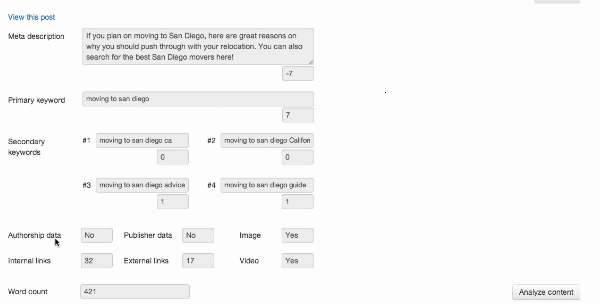 With the screenshot below, you can see that the plugin also gives you a list of 'Current Word Significance' and 'Suggested Word Significance'. This is very helpful because it tells you what words you should use in your posts so it ranks higher in Google. In other words, it tells you if there are words you should use a little more, and others you should use a little less, so your content is optimized for the search engines.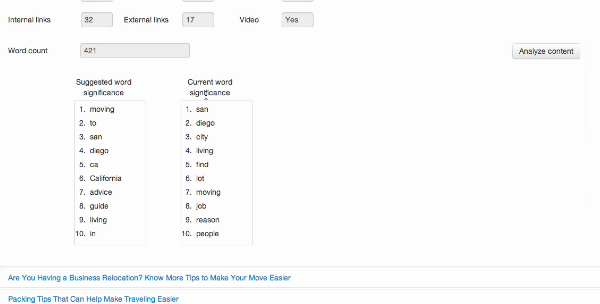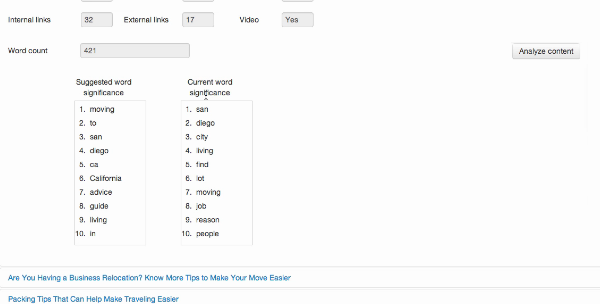 Over-optimization has become a problem with Google's recent algorithm updates, and P1 Content Magnet is the best solution out there to help you fix your content and make sure it is not over-optimized. The plugin even suggests keywords you might have not thought of, so you can rank your posts for more keywords, like long-tail keywords, which are generally a lot easier to rank for and can drive a good amount of traffic to your site or blog.
It also comes with a 'Progress Tracker' feature that, as the name suggests, tracks not only your current rankings but the progress of your rankings. In this section, you will be able to see your previous rankings (before you made the changes) and your current rankings (after you made the changes). This is a great feature because it helps you see if the changes you made were useful, and how your posts perform in Google.
There is also a 'Manual Tracking' feature that lets you track your rankings in specific countries, so for example if you want your posts to rank in Google Australia or Google Germany, you will be able to track rankings in Google.com.au and Google.de respectively. The plugin even lets you add external URLs, so it doesn't only track the rankings of your posts, but also of other URLs like your YouTube videos for example…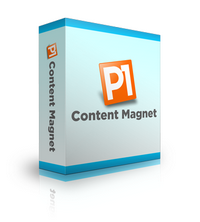 The man behind this powerful WordPress plugin is no less than Peter Garety, an SEO expert specialized in WordPress. Peter truly is an expert when it comes to SEO on WordPress, so you can be sure P1 Content Magnet does exactly what it should and that the suggestions it gives are relevant and accurate. Peter has already helped thousands rank their WordPress site or blog in Google… You could be next!
Click the link below to get P1 Content Magnet… I installed it on several of my sites and am really glad I did! I found quite a few keywords I haven't thought of and could rank for… This is one of the best WordPress plugins of 2013, if not the best! I have also prepared a great bonus for you so make sure you check it out…
>>> Click Here To Get P1 Content Magnet <<<
& Start Doing SEO The Right Way!
P1 Content Magnet Bonus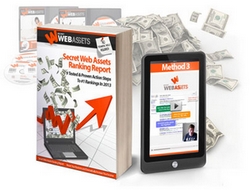 If you get P1 Content Magnet through this special link, I will send my Secret Web Assets Report (currently selling at $9, click here for proof) as well as access to my tutorial videos, over-the-shoulder videos and bonuses (Pro upgrade, currently selling at $47), FREE! That's right… By simply skimming through the Report, you will know more about SEO than 95% of people who say they are SEO experts, and the videos will show you exactly what I do to rank my sites for pretty much any keywords!
To claim your bonus, all you need to do is to get the P1 Content Magnet WordPress plugin through this special link and then submit a ticket here. Please use "P1 Content Magnet Bonus" as a subject and make sure you include the transaction details so I can verify your purchase. Once I have all these details, a member of my team will create an account on Secret Web Assets for you and reply to you.
It's simple:
Step #1 – Get P1 Content Magnet using this special link
Step #2 – Submit a ticket here using "P1 Content Magnet Bonus" as a subject and with your transaction details
That's it! A member of my team will get back to you within 24-48 hours with your login details to access the Secret Web Assets Report and Pro upgrade. It won't cost you a single cent! Please note that I will probably take this bonus offer down in a little while so don't wait any longer!