By the end of this post, I will give you a free Facebook eBook, let me first tell you why Facebook is a great online advertising solution… Last month I gave away a popup script that I hope you enjoyed. This time, I want to share a Facebook eBook with you. Facebook has become a major player on the world wide web, and if you want to advertise your products or services online, you should definitely consider using the Facebook advertising program.
I recently read that Facebook currently receives as much traffic as Google in the United States… Who would have thought that a website could match Google's traffic just a few years ago? As soon as Facebook launched their advertising program, I knew it would become a great opportunity for marketers. Facebook gathers so much data about their users: their gender, location, age, interests… which, all together, makes Facebook ads very targeted, and thus potentially very effective.
Facebook eBook
However, you've got to learn how to use the Facebook advertising program, and most importantly how to create effective Facebook ads. That's one of the reasons why I share this Facebook eBook with you, so you can really make the most of the money you spend on this advertising program. Using this advertising program is actually straight-forward but there are a few Facebook advertising tips that are really worth the read.
Anyhow, I got this Facebook eBook not so long ago and found it quite interesting. You will learn why Facebook is a good choice if you want to advertise online, how the Facebook advertising program works, how to use it effectively, as well as several other topics including Facebook advertising tips and tricks, split testing, tracking, etc. This Facebook eBook is a must-read if you want to get started with Facebook advertising. A great ebook full of Facebook advertising tips!
Facebook eBook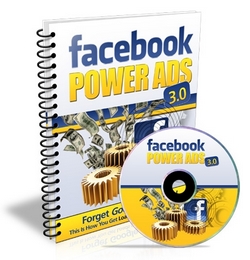 How to Claim Your FREE Facebook eBook!
To download this Facebook eBook, please enter your first name and best email address in the form below. This will direct you to our Bonuses page where you will be able to download the Facebook eBook as well as many other free products and bonuses.
Join Our Community & Get Access to Premium Content, Training
& Free Bonuses For Members Only (Value $197) Cost: FREE: