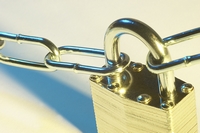 If like me you like to cloak your links so you can track clicks and get all sorts of statistics to help you make decisions, then I have an idea for your domain name. I'm pretty sure I'm not the first one to have this idea, but at least I'm sharing it with you…
Whenever I share a link with my list (whether it's an affiliate link or not), I want people to trust me. I want them to know I fully support the site I'm linking to… so they are more likely to take action. That's why I got the domain name colinlik.es, so I can create links like colinlik.es/marmite (that one is just for fun) or colinlik.es/socialmonkee (instead of using colinklinkert.com/socialmonkee).

For example if your first name is Andrew, you could get andrewlik.es, or you could even use your business name. The domain name extension .es is for Spanish websites but in that specific case it doesn't matter because you don't need your links to rank well in the search engines. That's just a fun and useful way to cloak your links, and to show people you trust the site you're linking to. This could even increase your click rate…
If you're not sure how you can use this domain, I suggest that you sign up to ViralUrl (which is free) or log in (if you already have an account) so you can add your .es domain name to your account and cloak links to get stats including clicks, unique clicks, conversions…
All you need to to is to log into your account, go to the 'Advanced Shortening, Cloaking + Tracking' page (in the 'Links' section) and follow the on-page instructions. You will then be able to cloak your links from ViralUrl, using your lik.es domain name, and get stats from the ViralUrl Links interface.
Alternatively you may setup WordPress on your .es domain name and install Pretty Link Lite, which is a free plugin that allows you to cloak links and get basic stats such as clicks, unique clicks… If you want advanced stats I suggest that you upgrade Pretty Link Pro. The only downside here is that you have to install WordPress on your lik.es so it's a bit more work than with ViralUrl.
Do you like this idea? Did you just register a lik.es domain? Feel free to share it with us by leaving a comment below!