Thank you for purchasing this package! Your credit card or bank statement will show a charge by PayPal and NOT by ColinKlinkert.com. You need WinZip (or similar) and Adobe Reader to extract and access the files. If you don't have these programs installed on your computer, you may download them here:
– Download WinZip
– Download Adobe Reader
Step 1: Please download the package below. Then extract each folder from the ZIP file to your computer. As a reminder, you have the right to resell these products. However, you cannot rebrand the products or give them away. For more information, or for support, please contact us via our help desk.
(right click, save as)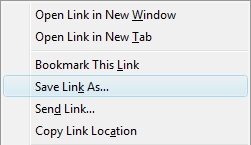 Step 2: You may resell the products separately, or as a package. I strongly recommend you to use PaySpree for payments (it uses PayPal). It's a great affiliate marketing network, pretty similar to ClickBank and PayDotCom but with a few more advantages. For example, with PaySpree your promoters receive commissions instantly! Check out the website for more information check out the PaySpree official site.
Now you have the knowledge and the tools, you need hosting to host your site, blog or squeeze page. Here are the hosting providers I strongly recommend you that you use:
Action to Take
Web hosting for Internet Marketers
and Home Business Owners

ViralHosts
9/10

cPanel Hosting for Marketers

Comes with a built-in list builder, advertising tools and a system mailer to email up to
6,000 every 3 days!
Click here to join!


HostGator
8/10

Cheap cPanel Hosting

Enter the coupon code "HGC25"
and try the system for only 1 cent!
Host unlimited web sites!
Click here to join!
Not ready to join yet? Read our review:
Choosing a Web Host: ViralHosts vs HostGator