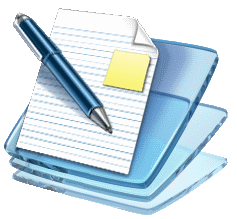 One of the most popular ways to approach internet marketing is through article marketing. This isn't surprising, since it's cheap to free, reasonably effective and gives you a fair few benefits. You can get traffic directly from the search engines, get increased rankings for your webpages and also build credibility with your target audience.
Naturally, a lot of people manage to screw it up and get little to nothing from their articles except, possibly, backlinks. But if all you're getting from your article marketing efforts is backlinks, you're wasting either your time or your money, probably both… That's why I decided to make a short article marketing guide for people who are new to or struggling with article marketing.
Article Marketing Guide
With that in mind, here's what NOT to do:
Assume You Can Write – A fairly stunning amount of people are convinced that they can write when they simply can't, or at least not effectively. This is not necessarily a huge problem, so long as you know about it. As Clint Eastwood once said "A man has to know his limitations."
Assume You Can't Write – The flipside is that a lot of people don't ever get into article writing because they think they can't write. Article writing isn't that hard, so before you write it off or hire someone else, you might want to consider finding how well you can do on your own.
Look For The Cheapest Help – If you can't write or simply don't have the time, outsourcing is a good idea. Trying to find people to write for you for less than minimum wage is a bad idea. Writing is a marketable skill, and people who work for less than they could make at McDonalds are, generally speaking, not likely to be great.
Fail To Do Your Keyword Research – Frankly, what you write about is pretty close to being as important as how you write, and it might actually be sometimes more important. There's not a lot of benefit about writing articles on something no one wants to read about. Make sure you take the time to do your keyword research.
Further Readings:
Article Marketing Tips & Resources (Highly Recommended)
Effective Article Marketing (Video)
For great article marketing tips and resources make sure you read these two blog posts. In the first blog post you will also find a list of recommended articles directories and networks. In the second blog post, I talk about the resource box. If you have any questions or feedback, feel free to leave a comment!