This is my full, honest review of Digi Link Doctor, a WordPress Plugin by Andy Fletcher.
Broken Link Checker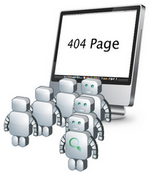 Until recently, I was using Broken Link Checker to find broken links on my blog, until I found out about Andy Fletcher's Digi Link Doctor. Digi Link Doctor is a WordPress plugin that not only finds broken links, but also allows you to redirect anyone clicking a broken link or landing on a page that doesn't exist to the page of your choice.
Imagine someone clicks a link to your site, but this link is broken, or the page doesn't exist anymore. What happens next? Are you willing to take the risk of losing traffic to broken links? I'm not, and I don't just want to find broken links, I also want to get them fixed, without me having to do anything! That's why Digi Link Doctor really caught my attention when it first came out… because this broken link checker does exactly what I want!
Here is how Digi Link Doctor works: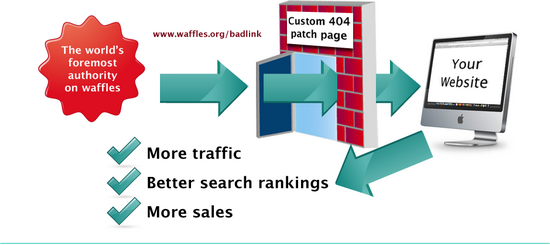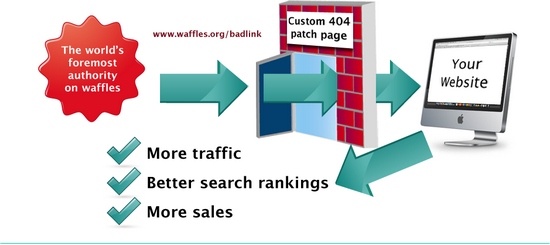 Broken Link Checker
As previously mentioned, Digi Link Doctor does not only find broken links, it also repairs them. You can redirect people to your front page, to a specific post or page, to an external page or simply display a 404 page. On my blog I set it up to redirect people to my 'About Me' page. So for example if you click this link: I'm a bad link, you will land on my 'About Me' page. If tomorrow I decide to redirect people to my front page, I can, in just a few clicks.
Installing and configuring Digi Link Doctor really is a piece of cake. It approximately took me 2-3 minutes to set it up and configure the broken link checker. What I really like about this plugin is how simple it is to get to work… and it works perfectly! Check how the 'Settings' section looks like: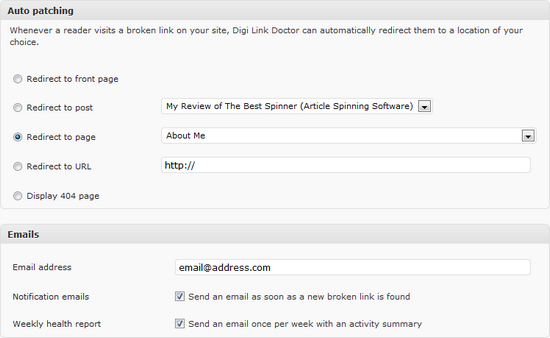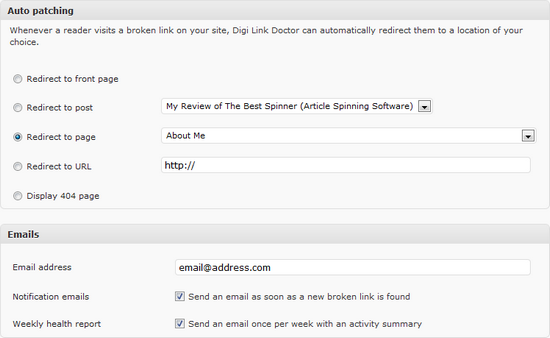 Insider Tip – As you can see, you can receive an email as soon as a new broken link is found. I wouldn't recommend that you tick that option though. When I first set up Digi Link Doctor, I didn't think it would find so many broken links… I would have ticked that option I would have received hundreds of emails! I however ticked the other option to receive an email once per week with an activity summary. If you think the plugin will find a lot of broken links, I suggest that you do the same.
The 'Repair' section shows all the broken links found by the plugin. I still can't believe how long my list of broken links is… and I'm really glad I set up Digi Link Doctor on my blog. Without it I would be losing traffic every day. Not necessarily a lot of traffic… but over time it adds up! Digi Link Doctor found them, and repaired them for me, on auto-pilot.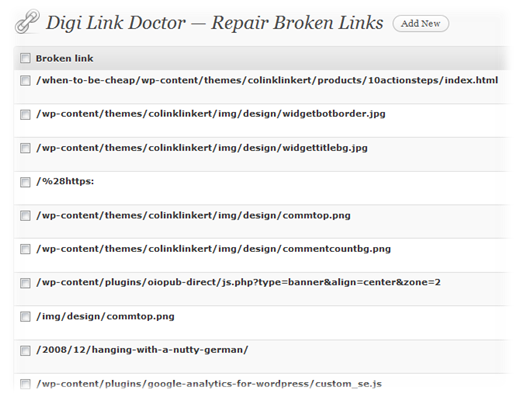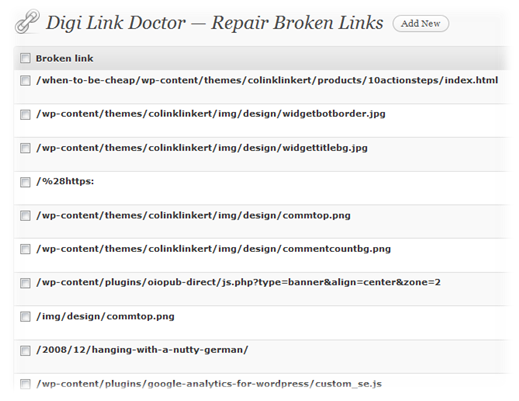 Anyhow, whether you own hundreds of sites, or just one, I highly recommend that you get Digi Link Doctor. Yes, it's a paid plugin, but it is well worth the money! Not getting traffic is one thing, but losing traffic because of technical reasons is not acceptable! For me, Digi Link Doctor a must-have plugin. Period.
Digi Link Doctor Discount
Andy Fletcher, the creator of Digi Link Doctor, made a Warrior Forum Special Offer (WSO) for early birds but it's now closed. Luckily for you I know Andy and after 'harassing' him on Skype I managed to get a special offer for my subscribers and followers. For example you can get a multi site personal license, which normally costs $97 (which is still great value for money), for ONLY $37! That's 62% OFF! What are you waiting for? 😉 Click here to take advantage of the discounted prices now…