In October 2011, Congressman Lamar Smith and a group of co-sponsors introduced the Stop Online Piracy Act (SOPA) which expands the ability of U.S. law enforcement (and copyright holders) to fight online trafficking in copyrighted intellectual property and counterfeit goods. The bill would allow them to seek court orders against sites accused of enabling or facilitating copyright infringement.
The actions could include barring online advertising networks and payment facilitators, barring search engines from linking to such sites, requiring Internet service providers to block access to such sites… The bill would make it way too easy to get court orders to shut down any site suspected of participating in copyright infringement in any way, even if it happens to be indirectly.
There are 120 or so SOPA supporters, including ABC, CBS, ESPN, GoDaddy, NFL, Sony Music Entertainment, Time Warner, Visa… Shortly after the release of the list of pro-SOPA companies was released the list of anti-SOPA companies, which includes names like AOL, eBay, Facebook, LinkedIn, Mozilla, PayPal, Twitter, Yahoo!, HostGator, Craigslist…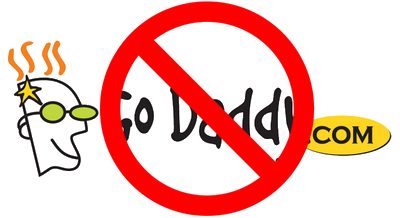 GoDaddy Sucks!
I personally am against this bill as I think it's the beginning of the end of the Internet as we know it today. Just like how I Can Has Cheezburger's Ben Huh stated he will move his 1,000 domains from GoDaddy, I will move my 718 domains if they don't drop full sport for SOPA.
GoDaddy quickly pulled support amid boycott threats but still supports the Senate version of SOPA: PIPA or PROTECT-IP. The company has also stated that they would consider supporting future versions of the bill… and the fact that GoDaddy helped craft the bill's current wording hasn't helped the case either.


GoDaddy Sucks!
I feel concerned not only because I can be directly affected by this bill (e.g. if someone uploads copyrighted content on my sites) but most importantly because I feel one day we will have no more freedom… I will move my domains as they expire, as I invite you to do the same if you have domains on GoDaddy. I already wanted to move my domains when I found out about Bob Parsons' elephant hunt… Now I have another reason!


I will systematically move my domains off GoDaddy until they are ALL moved off, and never order from GoDaddy again. We, as online business professionals, deserve better, so it is with this in mind that we are opening our own service where you don't get ripped off on renewals like GoDaddy does with hyped up marketing and cheap coupon prices, only to sting you with auto-renewals at much higher levels.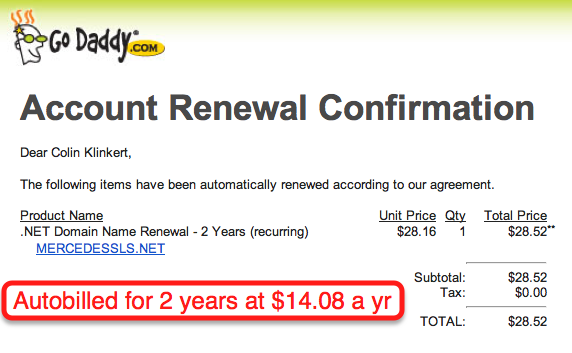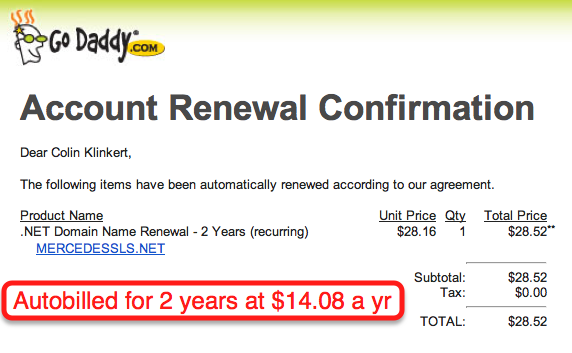 With our domain service we will give you FREE privacy protection so that your information does not get onto spam lists, unlike GoDaddy which charges you for this. Our service isn't fully set up yet so for now we recommend that you move your domains to NameCheap.com or Name.com which have both publicly proclaimed their opposition to SOPA and PIPA (or wait until our domain service is up and running).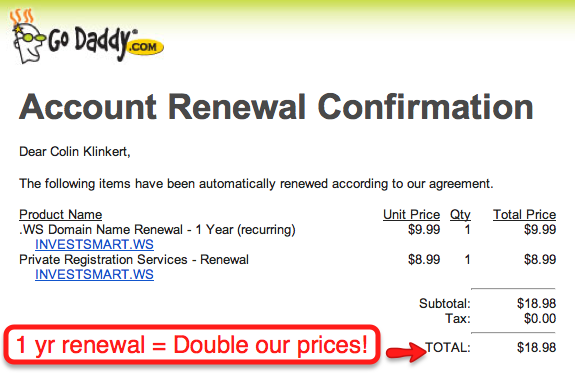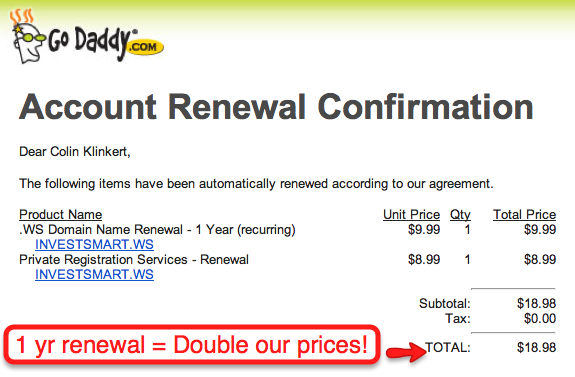 GoDaddy Sucks!
How to Transfer Your Domain Name From GoDaddy to Another Registrar
Here is a simple step-by-step guide to move your domain name from GoDaddy to another registrar:
Step 1 – Verify that the domain name is eligible for transfer: The domain has been registered for at least 60 days, and has been at GoDaddy for at least 60 days. The Registrant contact information has not changed for at least 60 days.
Step 2 – Update Administrative contact information: Before you can transfer a domain, the Administrative contact information must be up-to-date at GoDaddy, because the Administrative contact receives the transfer request (by email) and okays the transfer.
Step 3 – Get the authorization code or retag the domain name: Some domain name registrars require that you provide an authorization code for your domain name, to provide an extra level of assurance that the transfer request comes from an authorized source. In GoDaddy, go to 'My Domain Names', and click the domain you want to transfer. In the 'Domain Information' section, find the 'Authorization Code' row and click 'Send by Email'. Then click 'OK'.
Step 4 – Unlock the domain name: The domain must be unlocked. Locking is a feature registrars offer to prevent unauthorized transfers (hijacking) of domain names. In GoDaddy, go to 'My Domain Names' and click the domain you want to transfer. In the 'Domain Information' section, find the 'Locked' row and click 'Manage'. Select 'Unlock domains' and click 'OK'.
Step 5 – Transfer the domain: The final step depends on which domain name registrar you are transferring the domain name to. If you're transferring it to Namecheap.com, you can find more information here. If you're transferring it to Name.com, you can find more information here. If you want to transfer it to our domain service, please be patient… We will add the final step to transfer your domain to our domain service below.
If you want to learn more about SOPA (and PIPA) and why you should not be supporting it, I suggest that you read Stanford Law Review's concise and informed takedown of SOPA.