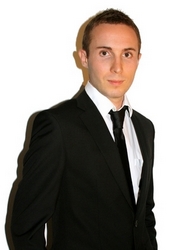 Hello! I'm Julien Duc, and I have recently been appointed VP of Operations at ColinKlinkert.com. I am originally from Bordeaux, France but spent most of the past 4 years in Australia. I have worked in various industries including computer hardware, magazine publishing, website design and software development.
I recently graduated with a Master of Business from the University of Queensland in Brisbane, Australia. I had the chance to undertake several internet marketing courses and work while studying, which allowed me to turn my knowledge into practice in no time. After my studies, I decided to become an internet marketing consultant and to take on this great opportunity to work with Colin.
My role at ColinKlinkert.com encompasses assisting Colin with running and promoting his existing businesses, developing future projects as well as with general and technical support and various other tasks. I am also his new JV Manager so feel free to contact me if you'd like to joint venture with Colin.
I am currently working on ViralHosts (a new all-in-one hosting, list builder and mailer system), which is to be fully launched soon, on a site about Kenneth Cole Shoes and a few more very exciting projects that you should hear about soon. I am really glad to be part of Colin's team. Be sure we will continue to provide you with the keys to online success, as Colin and I both share the taste for perfection.
Feel free to contact me via the help desk or provide me with your IM address if you would like to chat! I'd love to hear from you!