Frankly, if there's one thing that people new to internet marketing wait too long to get into, it's online email marketing. One of the oldest clichés in marketing is that the money is in the list, but there's a reason that's it's a cliché: it's true.
The list is your list of people that are interested in hearing from you, at the very least, and having a list of people who have already bought from you is even better. If you want to be able to make a consistent and large income online, neither of which should be underestimated, then getting good at online email marketing is going to make that much, much easier.
If you don't have a list, you're basically starting over every time you need to sell something. You need to reach the people that are buying whatever it is that you are selling, and that entails first finding them and then building a relationship with them. This is the core of what marketing, online or off, is all about.
When you collect your customers and potential customer's emails to build a list, you're jumping over those first two steps. Instead of trying to sell just to strangers, you're selling to people that already know and trust you. If you treat the people on your list right, you can keep selling to them for a lifetime.
So that's the benefit of online email marketing, but how do you actually, you know, do it? Fortunately, building a list isn't complicated and it isn't expensive, but you do have to know what you're doing.
The first thing you need is an autoresponder service, which is fancy term for a mass email service. What an autoresponder service does is allow you to build an email list (there's that word again) that you can send mass emails to. This is the basic service that allows you to actually have a list, and there are several different ones you can choose from, most of which are fairly inexpensive.
I use not one but two autoresponder services: Aweber and Imnica Mail. Both services delivers great results but the first one presently offers more features than the second one. However, Imnica Mail offers cheaper plans (which is great if you're on a tight budget) and better analytics!
– Click here to sign up to Aweber
– Click here to sign up to Imnica Mail
Once you've got an autoresponder, you need to actually build a list of people to send those emails to. There are two popular ways to do this. One is sell them something; once you've sold a product or service to someone, you've got a pre-existing relationship with them and can send them business emails.
The second method, which is more popular in online email marketing, is to offer potential customers something free in order to get them on your list. They give you their email, and you give them something they can download. Once they're on your list, you can then sell to them at will.
For example with this blog post I want to offer you 5 products in exchange for your email address. All you need to do is to submit a comment using the blog commenting system (and not the Facebook commenting system) so I can send you the instructions to download the products by email.
* 10 Action Steps to a Successful Online Business (ebook)
* Facebook Power Ads 3.0 (ebook)
* Local Internet Marketing Empire (ebook)
* Modal Popup Maker (app)
* Article Analyzer (app)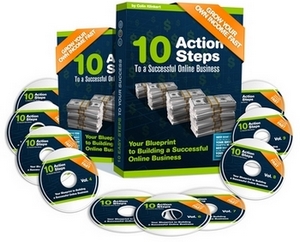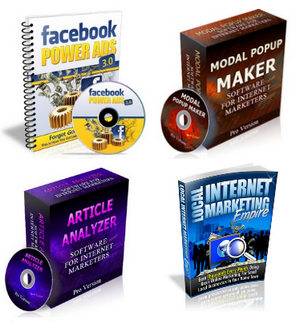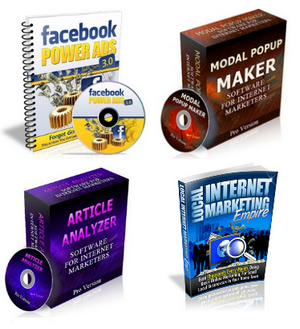 To download these products free, please leave a comment (using the blog's comments system and NOT the Facebook comments system) on this blog post and I will send you instructions by email. Everything is automated so you should receive the email soon after you posted the comment. Make sure you add your primary email address so you are sure to receive it.
To Your Success in Business & Life

Colin Klinkert


CEO, ColinKlinkert.com