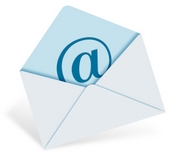 If you've been in the internet marketing industry for more than a minute, you've probably heard that the money is in the list. This is one of those things that are absolutely true that most people don't believe, making it, essentially, the exact opposite of a superstition. To be more precise, we could say that the money is in the relationship with the list.
It's a brand new year, and if you haven't been a building a list, now is the time to start. Having a list allows you to contact your customers, sell to them multiple times, and a build a relationship with them. You certainly already know that it's much cheaper to retain an existing customer than to acquire a new one. Email list building is a profit multiplier, allowing you to get more money out of every customer. Email list building is a must-do if you want to make some serious money online.
Email List Building
Here are some tips to get you started:
Always add customers – You don't need permission to contact people you've done business with, so always add your customers to your list. You should definitely double opt in, it isn't required but recommended, so you avoid any sorts of problem in the future.
Build a squeeze page – If you don't know where to get started, sign up to ViralHosts to build a squeeze page and promote it. ViralHosts allows you to host and build a squeeze page, free, and if you upgrade to Gold you will be able to email 3,000 random members every 3 days.
Offer people something they want – The tried and true method of email building a list is to give something away in return for their email address. The trick to this is to give them something that they actually want and can use. If you give them crap, you're going to get started on the wrong foot.
Always have a one-time offer – After someone opts into your list, you should immediately offer them something to actually buy, preferably something related to what they just got for free. You should make them aware that the only time they can buy this is if they buy now, which is why it's one time offer.
Start now – No, seriously, start now. You can get signed up with a good service like Aweber and Imnica Mail. The monthly fees are incredibly reasonable. There's pretty much no reason for you to not start with email list building right now.
Further Readings:
If you want to learn more on email list building and how you can use it to make money online, make sure you read this blog post: Autoresponder Marketing which also plays a crucial part in email marketing. If you have any questions, feel free to leave a comment!