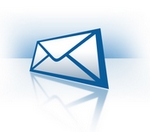 In the internet marketing industry, getting people's attention is vital. Period. Even if you've just created the best product ever but can't get people's attention, you're unlikely to succeed. However, getting people's attention shouldn't be your only goal. You certainly want to go further than that. You need to get the word about your products or services, build yourself a list of subscribers… and make money. Misleading subject lines are still far too common to get people's attention and are clearly bad marketing. If you aren't sure what we're talking about, here are some examples:
– "Congratulations, You've Just Made A Commission!"
– "Your Affiliate Commissions"
– "You Owe Us Money!"
– "Your Credit Card Has Expired"
We strongly recommend to avoid using any type of misleading subject lines in the emails you send (to your own list or somebody else's list). These subject lines can badly hurt your reputation and can be very damageable for your business. If you start communicating with someone with a lie, there is a very good chance this person won't trust you for anything. The notion of trust is very important in our industry but too many just forget about it. So yes, you will get people's attention with misleading subject lines, but what happens next is very unlikely to be favorable to you and your business.
Why would you use these subject lines anyway? Is the product you're promoting so bad that you can't find a proper subject line to get people's attention? A few internet marketing gurus seem to provide email copies with misleading subject lines to their subscribers. Well, let's be honest here: we believe they should rethink their recommendations… You're in a better place than anyone else to know what you should and shouldn't do for your business. You don't necessarily have to do everything they tell you! How about you think about what they say before just doing it?
Our policy on misleading subject lines
As a reminder, misleading subject lines are strictly prohibited on ViralUrl, ViralNetworks and ViralHosts. If we receive a complaint and have the proof that a member has used a misleading subject line, we send one (and only one) warning to the sender. The next step is a suspension for an undetermined period of time. These misleading subject lines damage both their reputation and our own reputation and this is simply not acceptable.
The path to success won't begin with a lie. Simply avoid any type of misleading subject line!