Late October I published a blog post about Google Social Search explaining that Google uses your Google Profile to know who your friends are and deliver you relevant social search results. A Google Profile can also help you gain online exposure, which is obviously very important if you're in the internet marketing industry. This week let's see how to set up a Google Profile. It's a very simple process but let's go through it step-by-step so you don't miss a thing.
Step 1
Go to Google Profiles and click 'Create my profile'. You need a Gmail account to be able to create a Google Profile. I suggest you to use a user-friendly email address as your username can be used in your Google Profile URL (only if you decide to), as in google.com/profiles/yourusername. It's also more search engine-friendly like this.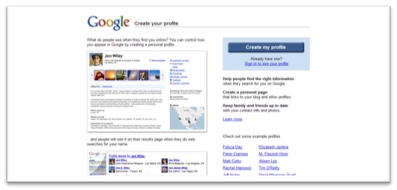 Step 2
Enter your details: first name, last name, where you grew up, where you live now and so forth. Don't forget to add a short bio of yourself so people can learn more about you, and most importantly, add links to your site and blog as well as your Twitter, Facebook, ViralNetworks and other social network profiles. This is how Google will find out about your friends and be able to provide you with relevant social search results. You may also upload a picture of yourself. Once you've entered all your details, click 'Create a Google profile'.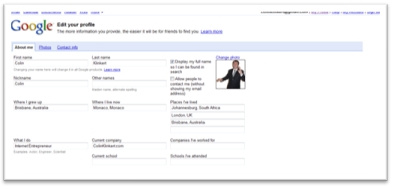 Step 3
You can now see how your Google Profile looks like. You can of course edit it any time you want. That's all you have to do! Now if you want Google to generate social search results when doing a search, make sure you join the experiment. As explained in a previous blog post, it's all about relevancy!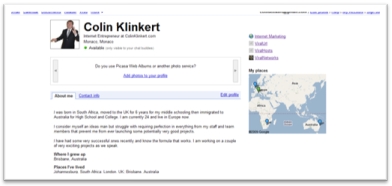 Feel free to check out my own profile: Colin Klinkert. If you have any questions, don't hesitate to ask them here! Julien and myself will be happy to help you. Setting up a Google Profile is quick and easy and has many benefits for internet professionals. You don't need to tell everything about yourself though. Keep it brief!